Welcome to The Baroness room. Recently redecorated, this room has a pleasant outlook over our
rear garden and contains many bespoke treats.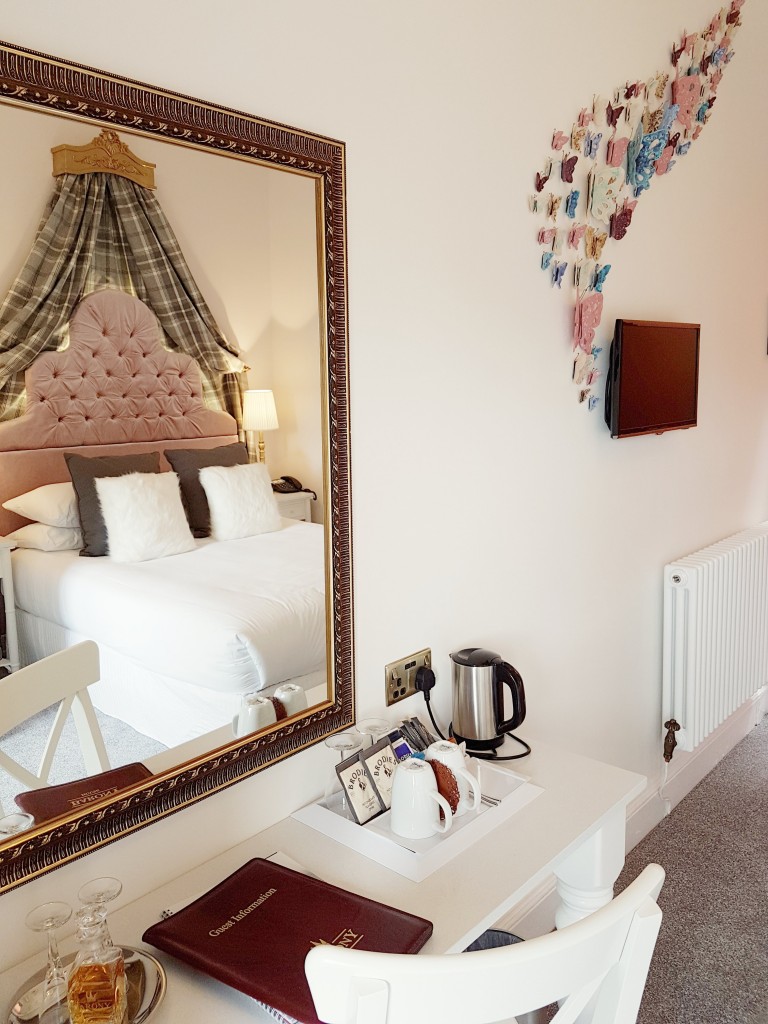 We not only designed the theme of this room but we hand-finished the walls, handmade the opulent bed head
and handmade the butterfly feature. The bed head features upcycled vintage brass buttons and we are reminded
of our location with a Scottish tartan draped over the velvet finish.

The butterfly feature includes clay butterflies handmade by Susan from scratch over many weeks.
Sadly there are not as many as originally intended thanks to our youngest daughter,
Primrose who discovered a full box of brittle, incomplete butterflies to tip all over our
hardwood floor. Bless her.